The #1 Way to Buy or Sell a PGA West Home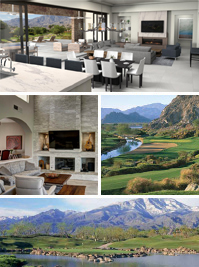 Like most of our neighbors, we fell in love with the PGA West lifestyle while vacationing here. With our children starting families of their own, we sold our businesses in the Midwest and followed our hearts by moving to La Quinta.
After several very successful years listing and selling Coachella Valley real estate, we discovered that PGA West needed a full service resource, a company that could provide real estate services, leasing, property management, and serve as a referral source for homeowners. That was the beginning of Harris Houses.
Today the company has grown to the point that it is considered "the #1 resource for PGA West homeowners." But don't just take our word for it; ask any of the hundreds of clients who count on us. They'll tell you that if you own or are considering a PGA West property, Harris can help.

Thanks for visiting our site,

Betty & Marshall Harris
"We came for a golf tournament and simply fell in love with PGA West. With just one phone call to Harris we were immediately able to see 9 properties within our price range… they made the entire buying process an enjoyable experience."

- John & Nancy Peace
"They had sold three other properties on our street, so when we decided to sell our own home we wanted Betty and Marshall to list it."

- Tom Haacker