The #1 Way to Buy or Sell a PGA West Home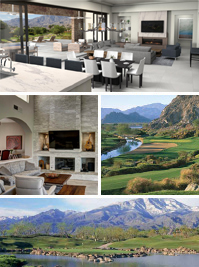 Like most of our neighbors, we fell in love with the PGA West lifestyle while vacationing here. With our children starting families of their own, we sold our businesses in the Midwest and followed our hearts by moving to La Quinta.
After several very successful years listing and selling Coachella Valley real estate, we discovered that PGA West needed a full service resource, a company that could provide real estate services, leasing, property management, and serve as a referral source for homeowners. That was the beginning of Harris Houses.
Today the company has grown to the point that it is considered "the #1 resource for PGA West homeowners." But don't just take our word for it; ask any of the hundreds of clients who count on us. They'll tell you that if you own or are considering a PGA West property, Harris can help.

Thanks for visiting our site,

Betty & Marshall Harris
"You will not find nicer and more professional La Quinta realtors than Betty and Marshall Harris! We have had the pleasure or both buying and selling through Harris Houses and could not have been more pleased. They stay on top of every aspect of the transaction and reach the finish line with both sides delighted. The topper – you enjoy working with them so much, they become your friends!"

- Mark & Diana Schmitz