Looking to Purchase a PGA West Home?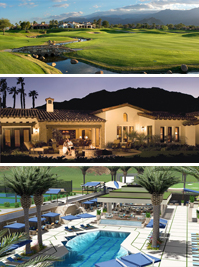 Harris Houses has shown hundreds of people the way to a PGA West lifestyle. We'll gladly answer all your questions about club membership, home owners associations, market trends, investment properties and anything else that has to do with PGA West. After all, we live here too.
The expert service of a buyer's agent who thoroughly knows PGA
West and the best values
Protection - your Harris buyer's agent will look out for your
interests all the way through closing
Outstanding personal service and 7-day-a-week availability
Quick access to the newest PGA West listings (often before they
even reach the Multiple Listing Service)

"We highly recommend Betty and Marshall Harris. We have worked with them to buy a condo, and to sell it when we decided to buy a house. Of course they helped us find the perfect house. They listen to what is important and then they work hard to find great options for you to review. They are professional and personable and also make the process easy because they are so knowledgeable. You can't go wrong with Betty and Marshall!"

- Risa & Andy Olsen
"By far the most pleasant experience we've ever had buying a home."

- Greg & Barbie Conway